Selling Your Home During The Holidays May Be Easier And Smarter Than You Think.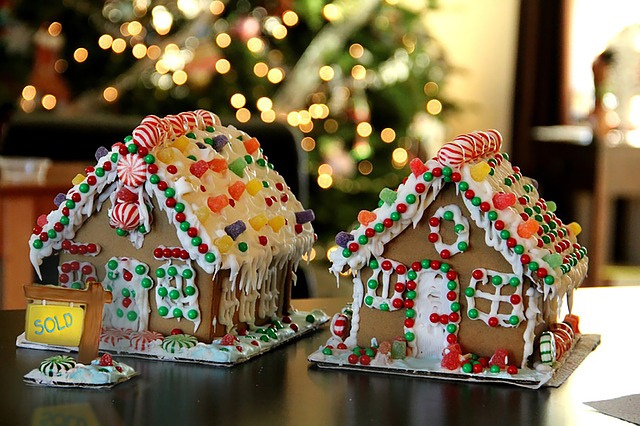 Does the thought of selling a home during the holidays sound like it would be stressful or a waste of already limited time? This may have been true in years past but the way consumers shop for homes now and how real estate has evolved in general has changed significantly. You can list your home during the holidays, maintain control of when you want or don't want showings and even schedule some blackout dates.
Here are some very strong points to consider if you think the Holidays may be a bad time to list a home.
Demand For Homes Is Year Round Now – As the real estate market in the United Statesimproved in recent years so has the increase in buyers from foreign countriesas well as lifestyle changes of American buyers. Changes in occupation and company relocationscontinue to increase and happen at any point during the year and these buyersneed to purchase a home.
Less Competition And Motivated Buyers – Even with real estate becoming less seasonal thereis still a softer inventory of North Texas homes for sale during the holidayseason but buyers that do need to move are still searching and motivated. These buyers want to move fast and many timeswilling to pay top dollar. This is goodnews for those homeowners that are serious about selling their home. Many times fewer homes on the market forbuyers to shop or choose from creates a higher demand or a "seller'smarket". Sellers in this situation maybe able to hold firmer to their asking price or possibly sell for above askingprice! If a real estate market isalready considered a strong seller's market going into the holiday season thiscould be a very powerful position for homeowners. This is especially good news for sellers withhomes for sale in North Texas this holiday season as the real estate market inthis area is still a very strong seller's market!
Increase In Homebuyers Shopping Online – Realestate websites typically experience an increase in traffic during the holidaysand colder months because many homebuyers will opt for the convenience ofbrowsing homes online from the warmth and comfort of their own homes. It is very important for sellers to choose asavvy real estate agent with strong marketing skills both offline and online. Sellerswho choose a real estate agent that simply puts a sign in the yard, lists theirhome in the multiple listing service (MLS) but does not market it correctlyacross multiple websites and on social media sites may find themselves left outin the cold.
Do You Know What Your HomeIs TRULY Worth In YOUR Real Estate Market?
Ifyou find yourself thinking differently now after reading some of these pointswe would be happy to answer any questions you may have. We can give you the most current North Texasreal estate market statistics, provide you with a FREE, No Obligation report ofwhat homes in your neighborhood are selling for and how your homecompares. Our comprehensive report willgive you all the information you need to decide if selling your home is theright decision for you or you and your family.
McKissackRealty Group has been family owned and operated since 1982 and a Top REALTOR®and Team in North Texas for over 20 years. Brad McKissack and the team of experts he has assembled know the NorthTexas Real Estate Market and we are ready to get your North Texas home SOLD! Contact Us TODAY (972)874-5478 or Click Here For Your Free, No Obligation Home Market Analysis.